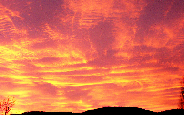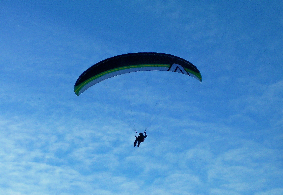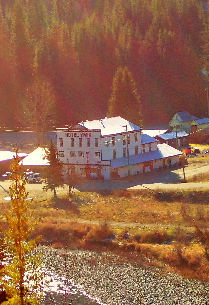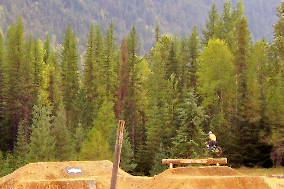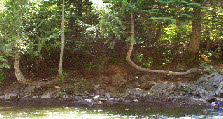 Surrounded by majestic views of the Selkirk and Purcell mountains,the Hotel Ymir is located in a natural paradise. From a leisurely walk in the forest to mountain biking, or even paragliding, this beautiful mountain playground offers days of enjoyment to everyone.
Take a hike along the meandering Salmo river, on the Burlington Northern Railway Trail. A retired railway converted to a hiking/cycling trail, spanning over 50 km. Relax and enjoy Nature's wonders every step of the way.
Discover abundant wildlife, mountain lakes, abandoned gold mines and awe inspiring vistas, as you explore our beautiful mountain playground. The Selkirk Mountains are home to a wide variety of wildlife. Opportunities to view Super Natural BC's amazing array of wildlife in their natural habitat abound.You may even find one of many abandoned gold mines, from the mining boom years, that lay hidden throughout the mountain range.
Locate a peaceful oasis and spend a serene afternoon amongst that natural beauty surrounding the Hotel Ymir. Then enjoy a delicious meal and a comfortable room to complete an amazing day!
From a day riding mountain bike trails, established by local enthusiasts, to an incredible paragliding experience with Kootenay Paragliding, the natural mountain playground surrounding the hotel Ymir offers endless possibilities for memorable outdoor experiences.
Drop into a steep mountain bike trail and feel the adrenaline pumping through your body as you race down the mountainside. Heart stopping thrills await all those who dare! No guts, no Glory!
A soaring adventure can be had through Kootenay Paragliding. Tandem jumps and paragliding lessons are available with H P A C certified instructors. See the magnificent beauty from a bird's eye view! Enjoy the magical sensation of floating through the air above a natural mountain paradise.
Then come relax and enjoy all the comforts the hotel Ymir country resort has to offer!